9 cruise vessels for Port Antonio this season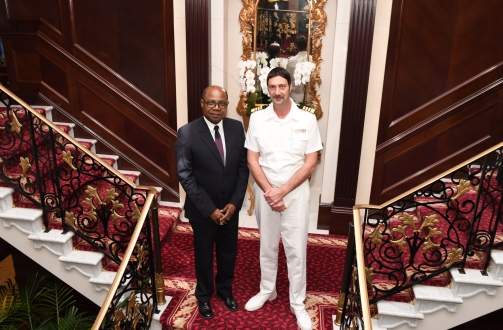 KINGSTON, Jamaica — The second of nine cruise vessels scheduled to visit the town of Port Antonio this tourism season, The EUROPA, is expected on Saturday.
This follows the recent visit of the mid-size MS Insignia, which is expected to return to the parish capital on December 29.
EUROPA is a primarily German-speaking vessel, which has won a number of awards as best cruise ship in the world by Berlitz Cruise Guide.
In the new edition of the 'Berlitz Cruising & Cruise Ships 2017' guide, EUROPA and EUROPA 2 were awarded the highest distinction as the only five-stars-plus cruise ships worldwide. They defended their pole positions as the world's best cruise ships in their category for the fourth (EUROPA 2) and 17th (EUROPA) time.
Minister of Tourism Edmund Bartlett says nine cruise ships will be visiting the town during the current season. This is welcome news for the residents after last December's garbage disposal challenges, which led to a number of cruise vessels bypassing the quaint town whose most famous citizen was the late actor, Errol Flynn.
Bartlett, who welcomed the MS Insignia and its captain Maroje Brajcic to the town in November, says that the current calls, "will begin the process of repositioning Port Antonio as a premier port for boutique ships".
However, he noted that the size of the port did not allow for docking of mega liners such as the Oasis of The Sea or Celebrity Cruise vessels.

"But I'm going to be very aggressive out there in terms of positioning the port, We have someone who is fully responsible for port and cruise marketing, and a lot of emphasis is going to be placed on that," Bartlett said.
Balford Henry
Jamaica Observer - Click here for he original article
11 December 2017
Local time in Jamaica
Find your Villa in Jamaica
Featured Excursion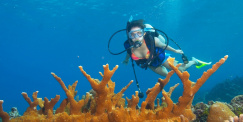 Scuba Diving
You have an error in your SQL syntax; check the manual that corresponds to your MySQL server version for the right syntax to use near '' at line 1