Featured Villas
Avalon Villa
Villa in Port AntonioBedrooms: 4
Price starts from US$ 1000

One of the best villa on the Blue Lagoon. This elegant and spacious four-bedrooms is a great choice for an unforgettable experience in Port Antonio.

Details
Mamiti Blue
Villa in Port AntonioBedrooms: 5
Price starts from US$ 1750

Gorgeous ocean front 4 bedrooms villa. Private deck on the water, swimming distance from the Blue Lagoon.




Details
The Fan Villa
Villa in Port AntonioBedrooms: 2
Price starts from US$ 350

Picturesque two independent studios in villa. Spectacular ocean and Blue Mountains view, few minutes from the main beaches.



Details
Sea Cliff
Villa in Port AntonioBedrooms: 15
Price starts from US$ 225

15 Studios Tropical Resort on the beautiful north coast of Jamaica with gorgeous panoramic sea view, restaurant and bar.




Details
Bolt Hole
Villa in Port AntonioBedrooms: 4
Price starts from US$ 700

Charming and private 4 bedrooms oceanfront villa with infinity pool and private access to the sea. Great staff!





Details
The Cottage on the Sea
Villa in Port AntonioBedrooms: 2
Price starts from US$ 300

Beautiful romantic two bedrooms cottage on the sea, recently renovated, with just steps away from it's private beach located near Folly at the edge of Port Antonio.



Details
Heaven
Villa in Port AntonioBedrooms: 7
Price starts from US$ 1200

A special place that was created for friends and family, for relaxation & laughs and for memories that will last a lifetime.




Details
San Cove
Villa in Port AntonioBedrooms: 4
Price starts from US$ 1300

Relax in comfort & style at San Cove. Luxurious 4-bedroom villa sleeps a total of 8 guests.






Details
Lastminute Villas - Jamaica
Moon San Villa
Villa in Port AntonioBedrooms: 5
Price per couple from US$ 135

20% Special Discount for booking in June 2021. Hurry Up!

Details
Tropical Lagoon Resort
Villa in Port AntonioBedrooms: 14
Price per couple from US$ 150

15% Special Discount for booking in April-June 2021. Hurry Up!

Details
The Fan Villa
Villa in Port AntonioBedrooms: 2
Price per couple from US$ 190

20% Special Discount for booking in April-June 2021. Hurry Up!

Details
Search By Parish, Click your favourite spot in Jamaica

Villas with Class - Find your villa in Jamaica
"Experience Port Antonio: Where Adventure Meets Luxury, Jamaican Style!"
Unveil the hidden gem of Port Antonio, where adventure-seeking, eco-conscious luxury travelers can indulge in a tropical paradise and savor a leisurely vacation like no other. Immerse yourself in the breathtaking jungle and sea landscapes that make this destination a world-renowned treasure.


"Why Choose Us?
Your Gateway to Exquisite Villas with a Jamaican Twist!" Discover a curated collection of exclusive villas, each boasting its own distinctive charm. Unlike other online agencies, we are based on-site, offering you the invaluable gift of our 20 years of local expertise. Our dedicated team is always at your disposal, providing prompt assistance and personalized "Signature Service" that sets us apart.


"Tailor-Made Villas: Embrace the Essence of Luxury in Paradise!"
Whether you're a couple, honeymooner, family, or small group in search of an enchanting and idyllic atmosphere, VillasWithClass.com has the perfect villa waiting for you. Expect genuine warmth and efficient service that goes above and beyond. Because, in the end, it's all about the people who make your stay unforgettable.

"Rejuvenate Your Mind, Body, and Soul: Discover Holistic Wellness in Port Antonio!"
Choose Port Antonio as your ultimate sanctuary, where you can recharge your batteries and embark on a holistic wellness journey. Delight in the vibrant landscapes, tropical colors, lush jungles, and pristine air and water quality that define Portland. Indulge in the diversity of organic foods, embracing the very essence of healthy living.


Wellness and business retreats.
Unlock the potential of your team as you embark on a transformative journey in the world's ultimate destination for forming strong bonds, restoring creative potential, and reigniting the productive spirit within your company. Immerse yourselves in the vibrant culture, warm hospitality, and stunning landscapes of Jamaica, where the rhythmic beats of reggae and the turquoise waters of the Caribbean provide the backdrop for growth and rejuvenation. Let the island's serene beauty inspire innovative thinking, while our tailored programs and expert facilitators guide your team towards synergy and success. Unleash the full potential of your business amidst the tropical paradise of Jamaica, where collaboration and relaxation blend seamlessly to create a truly unforgettable experience.

CONTACT US
Nino Sciuto: +1(876) 390 0118
Jacqui Neil: +1(876) 364 6213
Office: +1(876) 993 7259
Email: [email protected]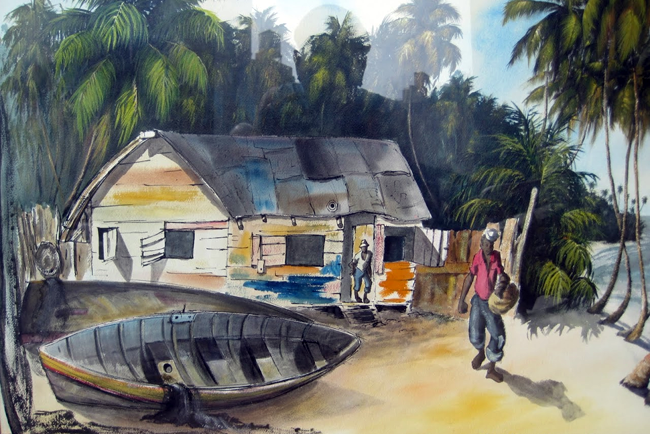 Fisherman Village - Ken Abendana Spencer 1997
"Add your name to a legendary guest list!"
Dennis Mullen; Errol Flynn Marina, 2011
Your Host & Concierge for InSearchofErrolFlynn.com


"People come to Port Antonio Jamaica because others don't!"
Dale Westin
Errol Flynn Marina GM, "Re-ignite Port Antonio" Imagineer

"Port Antonio, where nature's beauty dances to the rhythm of the Caribbean, capturing hearts and souls in its enchanting embrace."
Local time in Jamaica
Find your Villa in Jamaica
Featured Excursion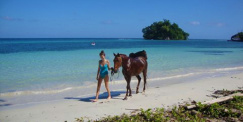 San San Beach