Featured Villas
Avalon Villa
Villa in Port AntonioBedrooms: 4
Price starts from US$ 1000

One of the best villa on the Blue Lagoon. This elegant and spacious four-bedrooms is a great choice for an unforgettable experience in Port Antonio.

Details
Mamiti Blue
Villa in Port AntonioBedrooms: 5
Price starts from US$ 1750

Gorgeous ocean front 4 bedrooms villa. Private deck on the water, swimming distance from the Blue Lagoon.

Details
The Fan Villa
Villa in Port AntonioBedrooms: 2
Price starts from US$ 350

Picturesque two independent studios in villa. Spectacular ocean and Blue Mountains view, few minutes from the main beaches.

Details
Moon San Villa
Villa in Port AntonioBedrooms: 5
Price starts from US$ 185

Nestled on a lush hillside that descends to the beautiful, world famous Blue Lagoon this hidden gem offers a lovely mix of modern style in the midst of truly verdant rain forest surroundings.

Details
Bolt Hole
Villa in Port AntonioBedrooms: 4
Price starts from US$ 700

Charming and private 4 bedrooms oceanfront villa with infinity pool and private access to the sea.

Great staff!



Details
The Cottage on the Sea
Villa in Port AntonioBedrooms: 2
Price starts from US$ 300

Beautiful romantic two bedrooms cottage on the sea, recently renovated, with just steps away from it's private beach located near Folly at the edge of Port Antonio.



Details
Heaven
Villa in Port AntonioBedrooms: 7
Price starts from US$ 1200

A special place that was created for friends and family, for relaxation & laughs and for memories that will last a lifetime.




Details
Sea Cliff
Villa in Port AntonioBedrooms: 15
Price starts from US$ 225

15 Studios Tropical Resort on the beautiful north coast of Jamaica with gorgeous panoramic sea view , restaurant and bar.





Details
Lastminute Villas - Jamaica
Moon San Villa
Villa in Port AntonioBedrooms: 5
Price per couple from US$ 135

20% Special Discount for booking in June 2021. Hurry Up!

Details
Tropical Lagoon Resort
Villa in Port AntonioBedrooms: 14
Price per couple from US$ 150

15% Special Discount for booking in April-June 2021. Hurry Up!

Details
The Fan Villa
Villa in Port AntonioBedrooms: 2
Price per couple from US$ 190

20% Special Discount for booking in April-June 2021. Hurry Up!

Details
Search By Parish, Click your favourite spot in Jamaica

Villas with Class - Find your villa in Jamaica
Port Antonio is for the adventurous, eco-conscious luxury traveler looking for a tropical retreat and an unhurried vacation experience.
Known internationally as the hidden jewel of the island, Port Antonio is home to some of the most stunning jungle and sea topography the world has to offer!
Why book with Us?
We selected and feature a limited number of villas, each unique in its own way and unlike other online agencies, we operate on site!
Being here we will gift you with our 20 years experience of the area and always available to assist you promptly.
All villas include personalized "Signature Service" thanks to trained, experienced, and friendly staff.
Couples, honeymooners, families or small groups seeking a luxurious level of Eden-like atmosphere will all find a villa 'tailor-made' for them here at VillasWithClass.com
You can expect authentic warmth and efficient service!
At the end of the day, it's all about people.
Holistic Wellness
Port Antonio is the connoisseur's choice for finding a refuge capable of recharging your batteries!
Portland's vibrant land and seacapes, tropical colors and lush, breathing jungles, air and water quality and, diversity of organic foods comprise the very essence of healthy living!
CONTACT US
Nino Sciuto: +1(876) 390 0118
Jacqui Neil: +1(876) 364 6213
Office: +1(876) 993 7259
Email: [email protected]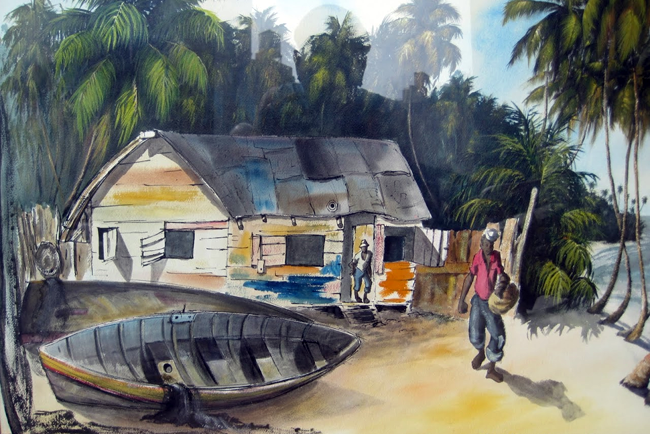 Fisherman Village - Ken Abendana Spencer 1997
"Add your name to a legendary guest list!"
Dennis Mullen; Errol Flynn Marina, 2011
Your Host & Concierge for InSearchofErrolFlynn.com


"People come to Port Antonio Jamaica because others don't!"
Dale Westin
Errol Flynn Marina GM, "Re-ignite Port Antonio" Imagineer
Local time in Jamaica
Find your Villa in Jamaica
Featured Excursion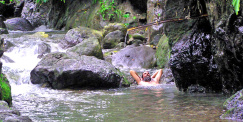 Bath Fountains