48th Port Antonio International Marlin Tourney sails off today
Port Antonio, Portland — The 48th Port Antonio International Marlin Tournament sails off at 8:00 am today at the refurbished Ole Marina with some 41 boats registered already, including Diana, last year's champion and Real MacCoy, that landed a 338-pound marlin by angler Wendy McMaster.
Dr Ron DuQuesnay, chairman of the Port Antonio International Marlin Tournament, is pleased with all that has happened so far. "We have some 41 boats which to us is a little record... it's getting us back to where we were 10 years ago; last year we had only 25 boats. We have teams coming from Spain, Denmark, USA and Canada that are registered and a lot of Jamaicans."
He added: "We are getting more accepted as a conservative marine fishing group and we call it angling and the angler who touches the rod first has to fight that fish until the angler wins or the fish wins, that is angling. I expect good fishing and if you break the Jamaican record you get a Toyota Fortuner."
Approximately 120 to 150 anglers are expected for the tournament.
Read more: http://www.jamaicaobserver.com/sport/48th-Port-Antonio-International-Marlin-Tourney-sails-off-today_9935161#ixzz1fCv2RWGT

17 October 2011
Local time in Jamaica
Find your Villa in Jamaica
Featured Excursion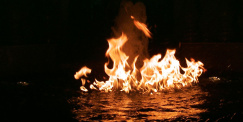 Windsor Spring Ocho Rios
You have an error in your SQL syntax; check the manual that corresponds to your MySQL server version for the right syntax to use near '' at line 1