NYT - Affordable Caribbean, Jamaica
For many tourists, visiting Jamaica means checking into an all-inclusive resort along the white sand beaches of Negril or Montego Bay. But Port Antonio, in the northeastern parish of Portland, offers a more affordable alternative, along with a slower pace, fewer tourists and more cultural immersion than a weekend of pretty palm trees and stiff rum drinks on the beach.
Affordable Caribbean
Where to Stay
Many of Jamaica's cheapest hotels are in Long Bay, a sleepy beach town 30 minutes east of Port Antonio, but the area was hit hard by Hurricane Dean in August. So until Long Bay gets back on its feet, staying in or around Port Antonio is the way to go.
Another hilltop perch is Hotel Mocking Bird Hill map (off the A4 between Boston Bay and Port Antonio; 876-993-7267; www.hotelmockingbirdhill.com), a 10-room hotel with a focus on sustainable tourism and island-breezy rooms starting at $125 until Dec. 19 and $165 during the winter high season. There are also a swimming pool and balconies with hammocks.
For more seclusion, try the Rio Vista Resort Villas map (off the A4 between Port Antonio and the Rio Grande River, 876-993-5444; www.riovistajamaica.com). It's a little way out of town (about four miles west of Port Antonio), but the rooms are comfortably furnished, not terribly expensive (starting at $80 with breakfast), and the hotel has well-kept grounds planted with Caribbean flowers and fruits.
28 October 2007
Local time in Jamaica
Find your Villa in Jamaica
Featured Excursion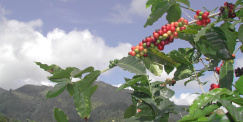 Blue Mountains
You have an error in your SQL syntax; check the manual that corresponds to your MySQL server version for the right syntax to use near '' at line 1