Docklines - January 2012
US AMBASSADOR TO SPEAK AT MARINA
We are pleased to be hosting United States Ambassador Pamela Bridgewater on Thursday, January 12, when she will be ad-dressing the Portland Chamber of Commerce's Annual General Meeting at the Ken Wright Pier Terminal Building. It's not often we are privileged to have such a prestig-ious level person visit, let alone be a guest speaker. The Chamber of Commerce will also be holding their annual election of officers and directors that same evening. The meeting starts at 6 p.m. The Errol Flynn Marina is an active member of the Chamber.

OUR MUCH HERALDED DINGHY DOCK IS NOW A REALITY
Installation of our 40-foot long all aluminum dinghy dock has been completed in time for the 2012 season opening. Access to the floating dock is via a 20-foot long by four foot wide aluminum non-slip ramp that rides and falls with the slight tide we have in Port Antonio. Errol Flynn Marina is one of a very few marinas that offer such a service to their anchorage customers. Use of the dinghy dock is free.

DINGHY DOCK INSTALLED AT LAST
(See photo above) In your editor's experience in the Caribbean since 1979, I have noticed that in many areas yacht folks on anchor are often regarded as second class citizens and generally ignored as something of a nui-sance. This is a mistake. They all spend money in our respective locations, patroniz-ing restaurants, bars, supermarkets, etc. They are often considered a pest as they fre-quently park their dinghies in locations generally reserved for larger yachts that pa-tronize dock facilities. Here, at Errol Flynn Marina we take a different attitude and have bent over backwards to accommodate this valued visitor. How? We have a spe-cial dinghy dock to cater to this type of visitor. The 40 foot long dock sits about a foot above the water, making it an easy on and off situation for anyone. The dock is ac-cessed by a 20' x 4' aluminum ramp that rides with the tide. We even provide free dock carts that can be brought down to the dock for easy loading or off- loading of provisions or anything else. The dock also features numerous cleats so dinghy painters can be se-cured without preventing another user from untying his dinghy.

THE OLD CUBA WATCHER
The Caribbean Community Dec. 8 renewed its call for the United States to rescind it more than five decades old trade and economic embargo against Cuba during the group's annual meeting in Port of Spain Trinidad. St. Kitts-Nevis Prime Minister and Caricom Chairman, Dr. Denzil Douglas, told he fourth Cari-com-Cuba summit that the regional grouping was using the occasion to reiterate its call for "the United States to heed the call of the members of the United Nations to lift, with immediate effect the unjust economic, and trade embargo imposed by the USA more than five decades ago." In recent years only Israel is the only other significant voice siding with the USA to continue the stranglehold on the Cuban people. Of special note is the announced visit of Pope Benedict XVI this coming spring. The Holy Father visit will no doubt help bring increased attention to the inhumane USA embargo. Plans are now also moving ahead for a Caribbean wide-marine interest conference in Havana next May.

THE ERROL FLYNN MARINA'S BEACH BAR AND GRILL IS NOW AVAILABLE TO LEASE
This fully furnished turnkey operation is located on one of the most beautiful locations in the Caribbean, bar none. For complete details, terms, con-tact Dale Westin, marina general manager at 876-715-6044 or email to [email protected]

FLYNN FACTS
The timeline is January 13, 1959. Errol Flynn is in Toronto, Canada, appearing as a guest on CBC's famed Front Page Challenge. He had just returned from interviewing Fidel Castro and his revolutionary rebel forces in the Sierra Maestra. He was not given a warm welcome by Che Guevara or Raul Castro. Fidel was apparently more neutral regarding Flynn's presence--how fast that changed however just days af-ter the rebel forces rolled into Havana. It would be an understatement to say that Flynn left the country in a big hurry. Later the very same month, the 13th of January, he was asked by one of the Front Page Challenge panelists (Betty Kennedy), "Why ex-actly Cuba?" Flynn shifted in his seat upon hearing the question. It was obvious it had caught him off-guard (see this fascinating moment-in-time on YouTube for yourself!). His response was, "I'll tell you exactly why..." The curious thing about Flynn's answer was that not only did he not tell "exactly why," he didn't even tell why!" An obscure and classic Flynn moment, unknown in fact to many even die-hard Flynn fans and aficiona-dos world-wide.
SPRING FISHING TOURNAMENT- The second DOM (Di Ole Marina) Port Antonio Spring Fishing Tournament is scheduled March 29-31, according to Dr. Ron du-Quesnay, chairman of the event. For details on entry, contact Dr. duQuesnay at 876-909-8818 or email to [email protected] Fishing days are March 30 and 31.
.
VISIT US IN MIAMI FEB. 16-20
Errol Flynn Marina will again be exhibiting at the Miami International Boat Show at the Miami Beach convention Center. There will ac-tually be three venues for the area at the same time, including the Miami Sail Show and also the massive Brokerage-Mega Yacht Show which takes up some 10 blocks of dock frontage along Miami Beach's Collins Avenue. An admission ticket to the Miami Boat Show entitles the holder to admission at the Sailboat Show. The Brokerage Show is free. Errol Flynn Marina will be located in booth 4239 at the Miami International Boat Show.
THOSE NASTY LIONFISH SPINES don't get in the way of preparing this invasive fish for one of the tastiest snacks we've ever sampled. This recipe (below) was handed over by the Bimini Big Game Club, Bahamas. (Photo courtesy THE TRI-DENT)
DIG OUT THE PANKO BREAD CRUMBS, MOM! - Here's a great recipe for Panko Breaded Lionfish Nuggets, compliments of the Bimini Big Game Club: 4 ounces of Lionfish, flour, One cup of liquid egg, Panko breadcrumbs, salt and pepper, Cajun sea-soning. In three separate bowls, place flour, liquid egg and bead crumbs. Cut Lionfish into bite-size pieces and season with salt, pepper and Cajun seasoning. Dip pieces into flour, shake off excess, then dip into liquid egg and then into bead crumbs. Submerge in oil heated to 325 degrees until crispy brown. The sauce is what makes this recipe really great- It's Cilantro and Key Lime Tartar Sauce, using one cup of mayonnaise, one small pickle, sliced small, two tablespoons of Key Lime Sauce, six leaves of Cilantro, chopped, plus two tablespoons of capers, chopped. Mix these ingredients in a mixing bowl, add salt and pepper to taste and refrigerate until ready to serve.

BLUE LAGOON GETS LONG-AWAITED PROTECTION
Minister of Youth, Sports and Culture, Olivia 'Babsy' Grange, recently signed a preservation notice to protect the Blue Lagoon and surrounding areas from any development that may affect the integrity of the beautiful natural heritage and its surrounding waters. The notice, which gives the minister the responsibility under the Jamaica National Heritage Trust (JNHT) Act will last for an initial period of six months, during which time the JNHT, the National Environment & Planning Agency and the Portland Parish Council are expected to col-laborate towards the preparation of regulations to govern the area. Other key agencies,
like the Ministry of Tourism, are also expected to be a part of this process. The notice, covering the Blue Lagoon and surrounding marine areas, including Pelew Island, comes after months of consultation between the JNHT and members of communities in and around the Blue Lagoon and has been welcomed by many as the most positive step ever made since 1961 when National Hero Norman Washington Manley, in his then capacity as premier, signed the first preservation notice over the lagoon.The Min-istry of Youth, Sports and Culture and JNHT are committed to the protection of the la-goon for all Jamaicans. The Cecil B. Facey Foundation has pledged J$1 million for the establishment of an effective management mechanism for the Blue Lagoon (Reprinted from the Gleaner) Editor's note: Despite claims locally to the contrary, the film, fea-turing a nubile Brook Shields, was not filmed in whole or part in Jamaica. It was to-tally done in Figi. The only connection the Jamaica Blue Lagoon has to the movie is the word "Blue". In fact, the name was changed from "Blue Hole" to "Blue Lagoon" once the movie was released.

06 January 2012
Local time in Jamaica
Find your Villa in Jamaica
Featured Excursion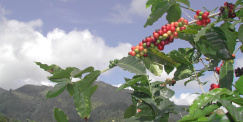 Blue Mountains
You have an error in your SQL syntax; check the manual that corresponds to your MySQL server version for the right syntax to use near '' at line 1