Santa Claus - Good work in Port Antonio!

What a crowd. Santa gave out over 700 toys, had over 700 kids sit on his
lap, although not all of them were happy about it. After a long day, Santa
is headed to the North Pole Rum Shop with his co-workers. Oh, life is
tough. Everyone have a very Merry Christmas and a Happy New Year.

16 December 2011
Local time in Jamaica
Find your Villa in Jamaica
Featured Excursion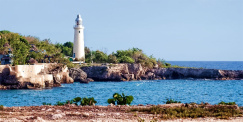 Negril Lighthouse
You have an error in your SQL syntax; check the manual that corresponds to your MySQL server version for the right syntax to use near '' at line 1