Delicatessen
This is a collection of quality, home-made products and services provided by local artisans.
We want to share their tasteful delicacies with you!
Vera's Oven fresh Bakery
Order in advance
call Vera at (876) 543 0847 or (876) 567 9998 (Digicel)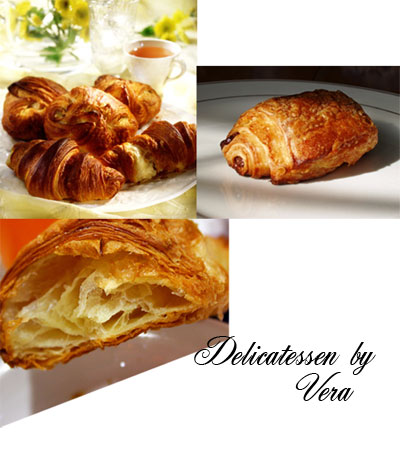 Brioche (min 12) • Cinnamon Croissant • Coffee Cake
Croissant plain or marmalade • Chocolate ricotta pie
Croissant chocolate or almond • Frangipani Almond Pie
Pains au chocolate or creme vanille • Frangipane Almond Cherry Pie
Parma Braids with Prosciutto di Parmaor Canadian Loin Bacon
Apple Pie • Plantain Tarts • Cheesecake Plain
Danish cinnamon or coconut cream • Cheesecake
Coconut Vanilla or Coconut Cream Rolls
Quiche Vegetarian • Quiche with Shrimps • Mini Fruit Pies (min6)
Cannoli (min6)vanilla or coconut cream • Home Made Jams
¯¯¯¯¯¯¯¯¯¯¯¯¯¯¯¯¯¯¯¯¯¯¯¯¯¯¯¯¯¯¯¯¯¯¯¯¯¯¯
JEFF WILLIAMS
Organic Hand Carved Furniture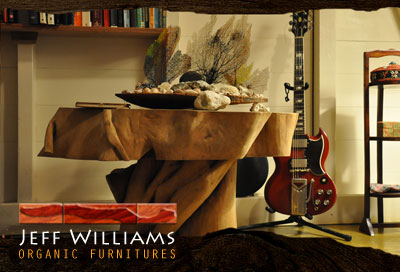 Designer, artist and furniture-maker Jeff Williams
creates uniquely beautiful furniture and functional sculpture
from indigenous woods, driftwood and bamboo.
Originally from Chicago, Jeff salutes Jamaica's natural beauty by recycling felled trees,
logs and branches that he discovers through scouting the island's countryside.
Left to decay, or be burned, the found wood is transformed
into unique furniture or given new life as functional, roots sculpture.

All are finished with natural oil and wax finishes
to maintain environmental integrity and to naturally highlight the amazing varieties
of highly figured and durable Jamaican hardwoods and bamboo.

Call Jeff (876)-1-4547400
¯¯¯¯¯¯¯¯¯¯¯¯¯¯¯¯¯¯¯¯¯¯¯¯¯¯¯¯¯¯¯¯¯¯¯¯¯¯¯
AYA-WEAR
Modern Fashion with an African Resurgence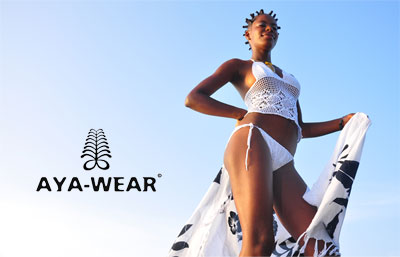 At AYAWEAR, our mission is to create personal pieces,
uniquely designed for each women's taste and figure.

Contact us and we'll send you fabric samples to choose from.
Bottom line, your outfit is especially designed with you in mind.

Contact us for custom designs, fashion shows, weddings, and music video styling.