Featured Villas
Avalon Villa
Villa in Port AntonioBedrooms: 4
Price starts from US$ 600

Elegant and spacious four bedrooms at the Blue Lagoon Villas in Port Antonio, Jamaica.



Details
Mamiti Blue
Villa in Port AntonioBedrooms: 4
Price starts from US$ 1000

Gorgeous ocean front 4 bedrooms villa. Private deck on the water, swimming distance from the Blue Lagoon.

Details
Norse Point
Villa in Port AntonioBedrooms: 1
Price starts from US$ 380

Secluded 1-bedroom villa situated on the Waters' Edge of San San Bay



Details
Bolt Hole
Villa in Port AntonioBedrooms: 3
Price starts from US$ 450

Charming 3 bedrooms oceanfront villa with infinity pool and private pier.



Details
La Villa Terrace
Villa in Port AntonioBedrooms: 3
Price starts from US$ 250

Luxury 3 bedrooms villa in Port Antonio Jamaica.




Details
Sea Haven - Discovery Bay
Villa in Discovery BayBedrooms: 4
Price starts from US$ 450

A waterfront traditional West Indian Cottage cottage on the beautiful Discovery Bay.






Details
Sea Cliff
Villa in Port AntonioBedrooms: 3
Price starts from US$ 300

A 3 bedroom villa nestled at the tip of the ocean point with a Spectacular 360 degree panoramic view.





Details
The Fan Villa
Villa in Port AntonioBedrooms: 2
Price starts from US$ 170

Plunged in a tropical garden and offering an astounding views of the Blue Mountains, ocean, and the Trident Castle. Few minutes away from major beaches and the renown Blue Lagoon.


Details
Villas with Class - Find your villa in Jamaica
The ultimate in Caribbean getaway combinations; serene tropical beauty amidst the comfort of world-class amenities.
If you are looking for a time-machined tropical experience off the beaten path of tourist traps we invite you to visit beautiful Port Antonio in the parish of Portland, Jamaica.
Known internationally as the hidden jewel of the island, Port Antonio is home to some of the most stunning jungle and sea topography the world has to offer!
"Your dream vacation villa in pristine Port Antonio Jamaica awaits you!"
Why book with us?
Unlike other online agencies, we actually operate on site!
Being there, we are able and ready to assist you promptly if any problem arises.
All villas include personalized "Signature Service" thanks to trained, experienced, and friendly staff.
You can expect authentic warmth and efficient service! VillasWithClass offers genuine hospitality rich in expression.
At the end of the day, it's about people.
What we offer
We selected and feature a limited number of villas, each unique in its own way. Your choices are almost boundless and so is the diversity in terms of what they can specifically offer you.
Couples, honeymooners, families or small groups seeking a luxurious level of Eden-like atmosphere will all find a villa 'tailor-made' for them here at VillasWithClass.com

Holistic Wellness
Port Antonio is the connoisseur's choice for finding a refuge capable of recharging your batteries!
Portland's vibrant land and seacapes, tropical colors and lush, breathing jungles, air and water quality and, diversity of organic foods comprise the very essence of healthy living!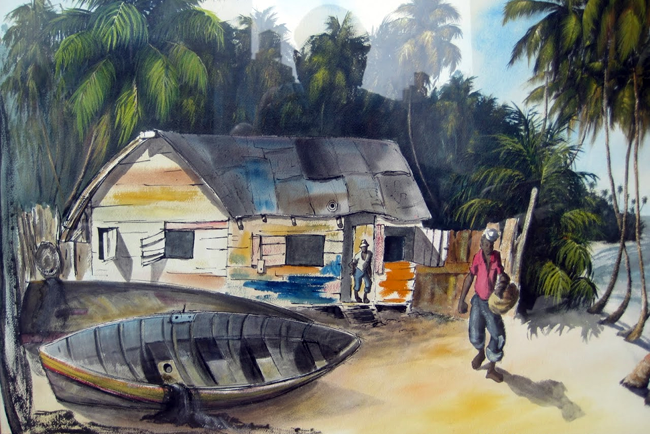 Local time in Jamaica
Find your Villa in Jamaica

Featured Excursion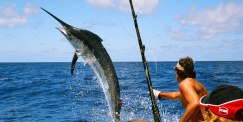 Deep Sea Fishing